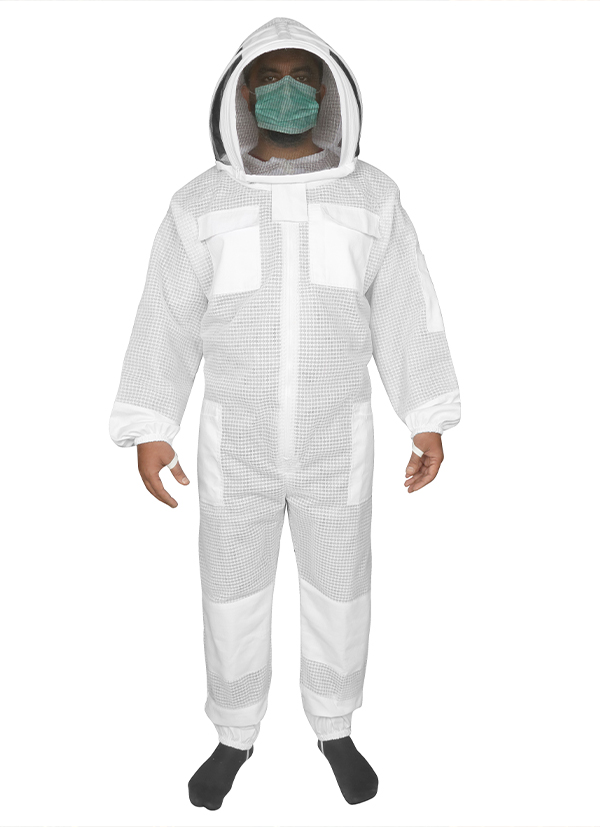 Quality you can Trust
All our suits are made from hard wearing fabrics and premium components. The poly/ cotton choice is available in a range of popular bee friendly colours. This fabric is medium weight, colorfast and preshrunk.
They can be washed and dried very quickly and are popular with beekeepers working in warmer climates. Our Suits and Jackets are made from a versatile high tech 3D Polyester mesh fabric that is 5mm thick, creating a fully ventilated garment. The veiling we use has been specially made for us. It is particularly robust and UV resistant. Our hoods give the very best all round vision, protection and should last as long as your suit if properly looked after.
All of our garments are manufactured locally by experienced professional machinists. We have created a range of garments that are extremely comfortable and give the best protection when worn with the correct Outfitzz accessories. Outfitzz suit will give you maximum protection and confidence in the apiary and will last you for many
years. Our clothing range is designed for comfort and should be a loose fit. This creates an air gap which helps keep you cooler and allows maximum mobility when working in the apiary. As our suits are classed as work wear, our sizing allows for clothing to be comfortably worn underneath. The veil is the most important part of your suit and comes in two different styles. The standard fencing style and the round hat type. Both styles can easily be unzipped and thrown back when not in use. All hoods are detachable and interchangeable.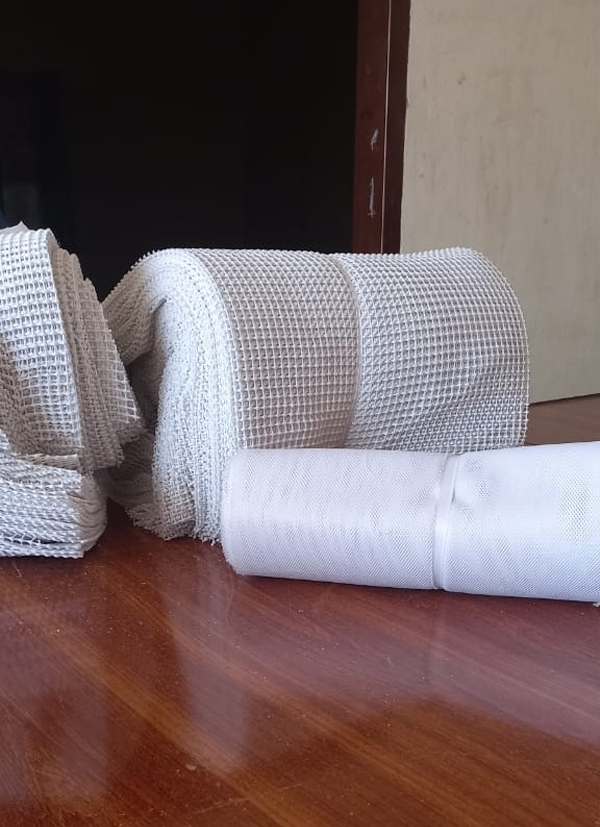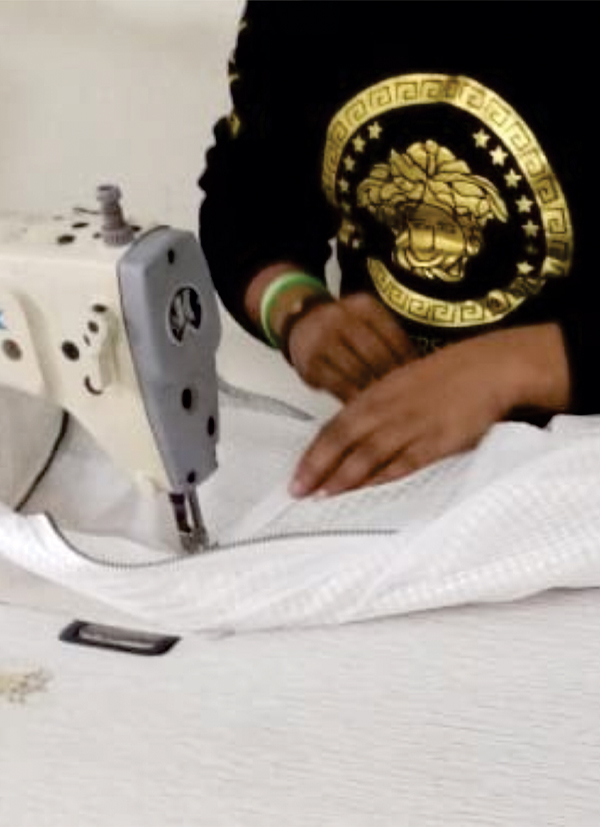 Taking Care of your Suits
Outfitzz suits are all machine washable. We recommend a 30 – 40 degree wash and gentle spin. The Outfitzz fencing hood is machine washable. We suggest the hood is detached and put inside the sleeve of the suit; this will protect it when on the spin cycle. In order to prolong their shape and  stiffness, we recommend hand washing and drip drying both types of veil. Please note the Round hood is NOT machine washable.
Embroidery Service
We offer an embroidery service that will make your suit easily identifiable. Add your association / club logo, name or anything else you can think of to personalize your suit. Please contact us for more information and quote.
Customized Suits
For those outside our standard size range we offer a made to measure service and are able to adapt our patterns to suit your individual needs. If this is something you require please contact us for the measurements we require to make your suit through the following;